Produced with care and precision to ensure quality
We take great pride in our citrus orchards, from the decision of which variety to plant, until the final fruit is harvested; we understand the importance of producing the right varieties, at the best possible quality for a specific target market.
To protect our valued citrus crop we have a net structure over the orchard that protects it from hail, wind and other adverse weather conditions. In addition it in assists in reducing water consumption by 20%.
We pack our citrus on our Bloempoort farm. Our packhouse has state of the art technology, which includes a 6 line Compac sorter.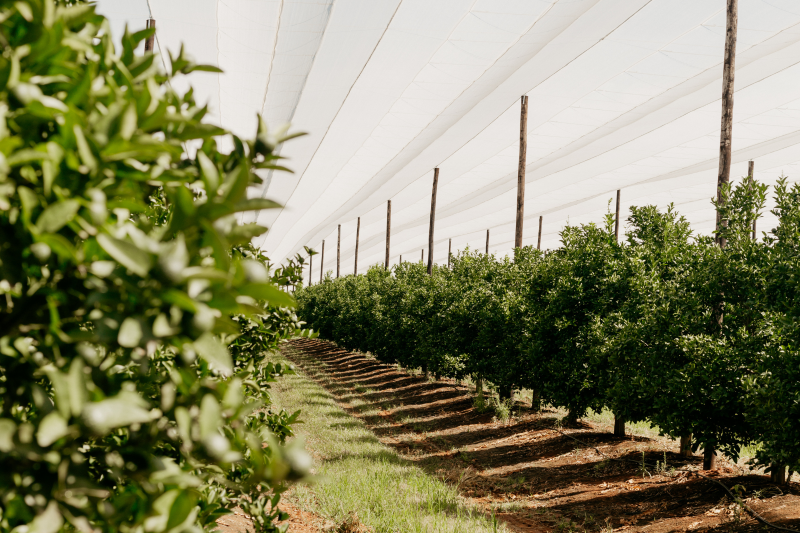 Our citrus harvest season kicks off in Week 13 with Early Navels and Lemons; and comes to an end in Week 32 with Late Navels and Midknights.
We have a variety of citrus types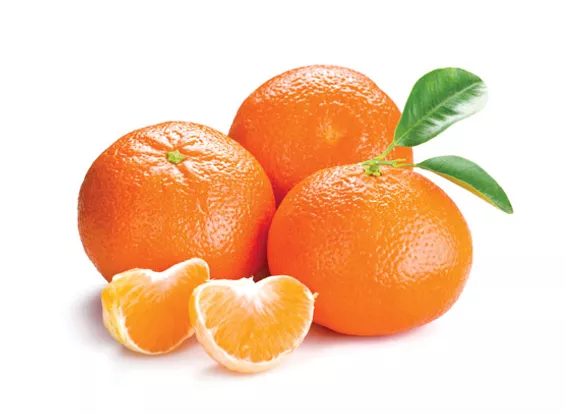 A sweet, seedless, early maturing manderine. Its smooth skin is easy to peel.
This attractive fruit is a cross between a Clementine and a Tangelo. When mature it has a dark orange skin that is easy to peel.
The Orri has exceptional sweetness, but with enough acidity to give a well balanced flavour. This seedless easy peeler extends our soft citrus season as it matures in our mid to late season.
An easy peeling mandarin that offers a good acid balance and depth of flavour.
This South African bred easy peeler develops a beautiful deep orange colour and a sweet eating experience.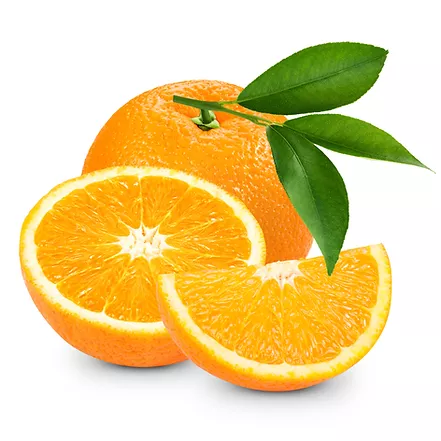 Originally from Australia, this early maturing Navel produces a round fruit with exceptional eating quality.
This Navel is recognised as the primary eating orange throughout the world. It offers a rich, juicy flavour, and is relatively easy to peel.
The Cara Cara Navel has the external appearance of a true navel, but its internal flesh is a vibrant red due to the presence of the pigment lycopene. Also known as the "Blood Orange", this variety is sweet with low acidity.
Witkrans, Rustenburg, Cambria
The farm has beefed up its late season orange portfolio with three late Navel varieties: Rustenburg, Cambria and Witkrans. Each with extremely long shelf life, high sugar levels and attractive appearance. Fruit size is normally round to oval, with a smooth peel and closed Navel end.
Midknight is a virtually seedless, medium-large, somewhat oblong fruit that has a medium-late maturity. Excellent internal quality with high juice percentages and Brix levels.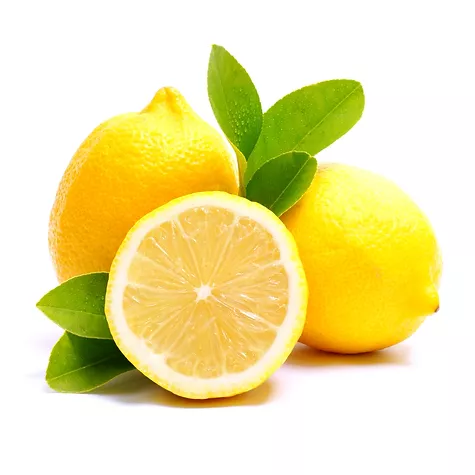 Eureka is the most widely cultivated lemon variety, and makes up the bulk of the lemon crops from  South Africa. Rind thickness is generally medium to thin, and the fruit has a high juice content with a high acid level.